The Asia-Europe Foundation (ASEF) promotes greater mutual understanding between Asia and Europe through intellectual, cultural and people-to-people exchanges. Through ASEF, civil society concerns are included as a vital component of deliberations of the Asia-Europe Meeting (ASEM*). ASEF was established in February 1997 by the participating governments of ASEM and has since implemented over 500 projects, engaging over 15,000 direct participants as well as reaching out to a much wider audience in Asia and Europe.

Asia-Europe Foundation (ASEF) podporuje snahy o vzájomné spoznávanie sa medzi krajinami Ázie a Európy prostredníctvom výmeny intelektuálnych, kultúrnych a ľudských zdrojov. Prostredníctvom ASEF-u, sa záujem spoločnosti koncentruje na podporu spolupráce a jedným z dôležitých komponentov je realizácia stretnutí Asia-Europe Meeting (ASEM). ASEF bola založená vo februári 1997, participujúcimi vládami ASEM-u a od založenia implementoval viac ako 500 projektov, do priamej spolupráce zahrnul viac ako 15000 participantov a množstvo ďalších pozorovateľov a nadšencov myšlienky na spoluprácu.

www.asef.org

"The AEC-NET is really a good venture to know and learn about technology and meet educators, as well. In this way, it helps the participants to develop their creativity that will impart in their respective schools that will be beneficial to the students" said Ms Analyn Santos from the Philippines.

"The Conference and the activities of AEC-NET gave me an excellent opportunity to meet people of different cultures and helped me to understand the importance of global teaching to open up the world to the young" said Mrs Jana Vidova from Slovakia.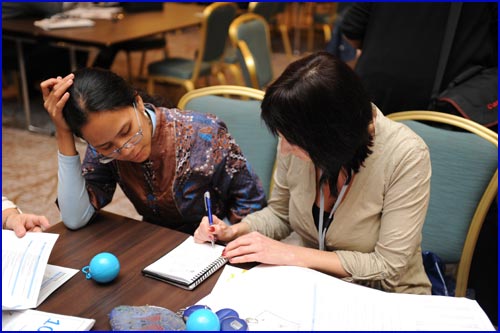 Both Ms Anayn Santos and Mrs Jana Vidova were two of the 113 attendees from 33 ASEM countries* at the 10th Asia-Europe Classroom Network Conference that took place from 7 to 11 November 2011 in Dundalk, County Louth, Ireland. The Conference was organised by the Asia-Europe Foundation (ASEF) in collaboration with the County Louth Vocational Education Committee and supported by the Department of Education and Skills.
Themed "Apps in Asian and European Classrooms! Unleashing Education Creativity", the conference kept educators from Asia and Europe informed on the current technologies that could help them to enhance and foster creativity in the classrooms. Apart from getting insights from the invited speakers on the topics related to the theme, 5 different workshops were convened side-by-side showcasing innovative and creative apps and tools that educators could utilise in the classrooms.
Furthermore, the educators also shared creative ideas on how they have been using innovative information and communication technologies (ICT) in their classrooms.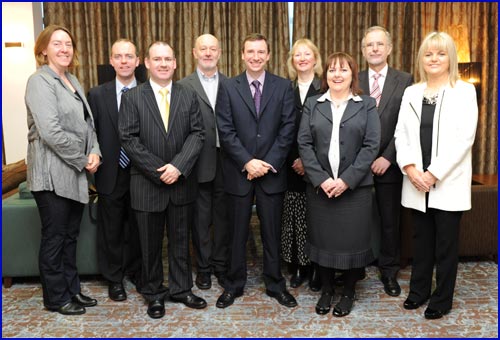 *Austria, Bulgaria, China, Cyprus, Czech Republic, Denmark, Estonia, Finland, Germany, Greece, Hungary, India, Indonesia, Ireland, Italy, Japan, Latvia, Lithuania, Malaysia, Mongolia, the Netherlands, New Zealand, Pakistan, the Philippines, Poland, Portugal, Romania, Singapore, Slovakia, Slovenia, Sweden, Thailand and Vietnam.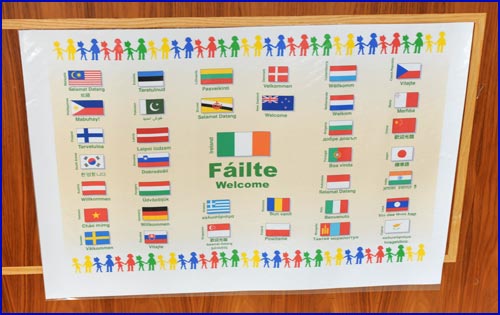 2010/2011 Awards

"I had a wonderful and fruitful experience while working with my project mates from Asia and Europe. Not only am I able to complete a meaningful project task by raising awareness on flora and fauna conservation among my peers, I have also improved on my ICT and communication skills. The most valuable thing I have gained would be the precious friendships I have built with my Asian and European friends." said 15 year old Gigi Ker from Singapore.
Gigi is one of the six student representatives who were invited to Ireland to co-present the shortlisted project with the Project Co-ordinator.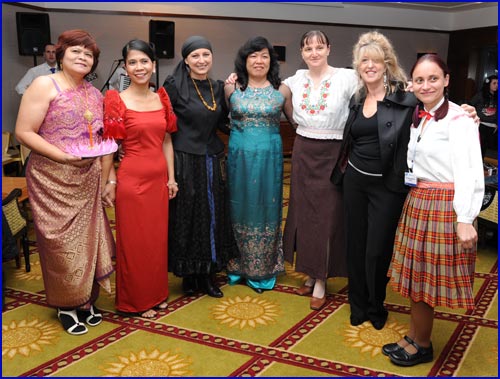 Six AEC projects groups were shortlisted from 33 entries (developed from the last conference in India) to compete for the Gold and Merit Awards in Ireland. The six finalists, comprised of one Project Co-ordinator and student representative per group, co-presented their project work at the conference.
In the evening of 8 November, the results were announced by Mr Ciarán Cannon, TD Minister of State at the Department of Education and Skills, with the Award certificates presented by Mr Pat Cox, Former President of European Parliament during the closing dinner on 10 November.
The Gold Awards were conferred to these AEC Project Groups, namely "Flora and Fauna Conservation", "Home Seek", and "Red listed and Endangered species Database (R.E.D)".